Gibraltar is one of the most beautiful places in the world, with coastal views and cityscapes around every corner. Our homes are denoted by chic modern lines that coexist harmoniously with the surrounding natural landscapes. While they can be a little cozy, they're a winning combination of contemporary and traditional approaches that suit the challenging climate. With so many attractive aesthetics to draw inspiration from, creating a modern kitchen design can be a pretty big task for the average person. At Itek we understand how to create a cohesive home arrangement from a variety of parts, and with that in mind we put together these five tips for buying and designing a kitchen in Gibraltar.
Tip 1 – Think Practicality
A kitchen renovation can't begin without first considering your budget. Kitchen renovation costs vary dramatically depending on your taste, the materials you choose, and the size of the space to be filled. The important thing when planning a kitchen is to think practically about how you use your space, especially in Gibraltar where said space can be fairly limited. Knowing what the kitchen will become the venue for is important to deciding on design choices. Are you a kitchen entertainer, using the kitchen as the hub of the home for chats, drinks, and dining? Or are you more the budding chef who needs plenty of storage for pots, pans, utensils, and ingredients? You could even be somewhere in between, but either way you need to know before you make your investment. You have to assess yourself and your needs rigorously before you start the process, otherwise, you could end up with a space that doesn't suit you or your family.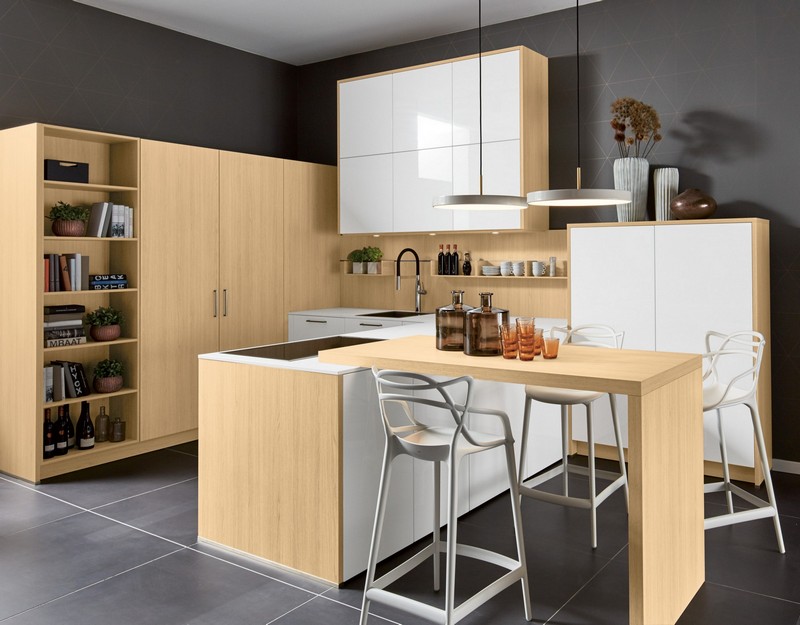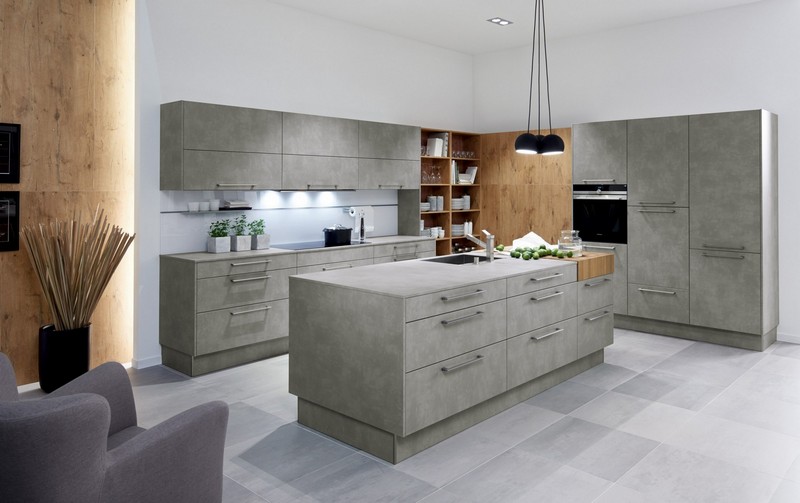 LET'S MAKE THE MAGIC HAPPENStart your project now
Tip 2 – Focus on Height
Kitchens in Gibraltar can be a little bit small, but often have high ceilings, so it's important to plan how you'll use every square inch of space carefully, ensuring that the room flows well and makes sense. One way to make the most of your space is by choosing to make use of tall kitchen cabinets, which can sit unobtrusively against the wall whilst extending your storage options upwards. Tall built-in or freestanding kitchen cabinets can be great for storing anything from ingredients to cooking equipment, decluttering the kitchen in the process. Opting for a handleless design enhances a contemporary setting, giving your cabinets a streamlined look that adds to the image of a clutter-free space, even in narrow galley kitchen designs. Similarly, you can enhance a small kitchen design with white glossy cabinets, allowing light to reflect throughout the room, giving an added sense of space.These ideas are inspired by Pronorm Kitchens, a brand that we supply and fit exclusively. They offer various cabinets of different sizes to fit your room measurements exactly. There are a bespoke range of cabinets available in a number of color options and styles, showcasing everything from traditional wooden tones to bright primary colours.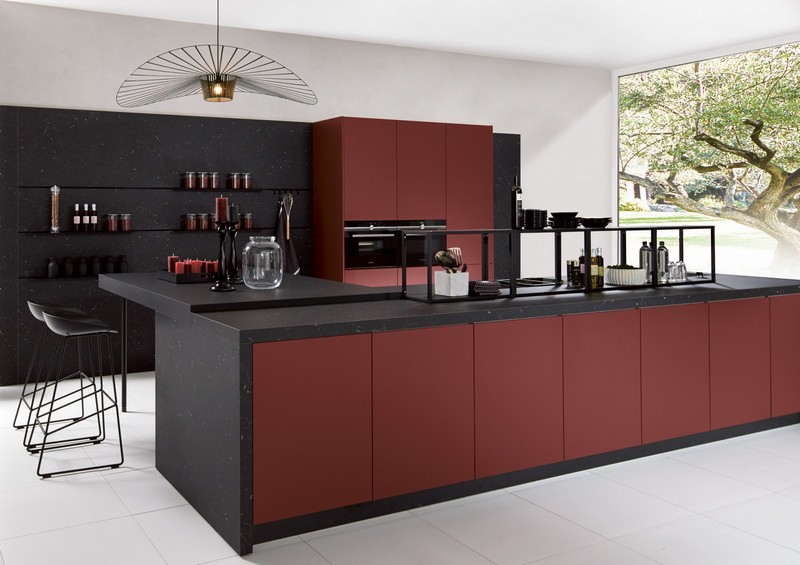 LET'S MAKE THE MAGIC HAPPENStart your project now
Tip 3 – Task Lighting is Your Friend
In Gibraltar there's a lot of sunshine, lasting up to 11 hours a day in the summer, meaning considered lighting choices are often neglected in favour of taking advantage of natural light. Choosing to install practical lighting solutions that are integrated into your kitchen furniture can make the running of your kitchen a lot smoother, while also adding a touch of style and class to your home. Having kitchen cabinet lighting for either inside the cabinets themselves to illuminate your crockery, or facing the worktop for the sake of aiding preparation can be a big help when navigating the kitchen on darker evenings. Similarly, some lighting can help to display your finer pieces of china or glassware, which is a nice touch when entertaining guests. There are a number of discrete and stylish integrated lighting choices at Pronorm Kitchens, partners of Itek, that can suit any and all of your brightness requirements.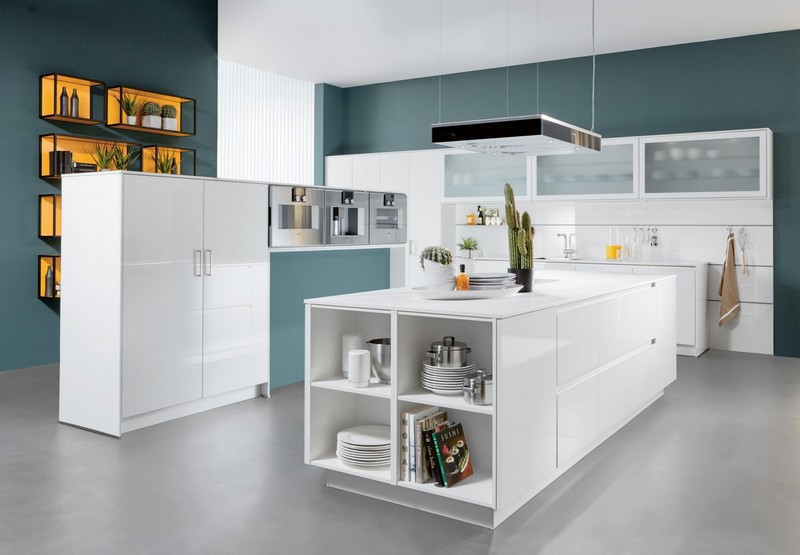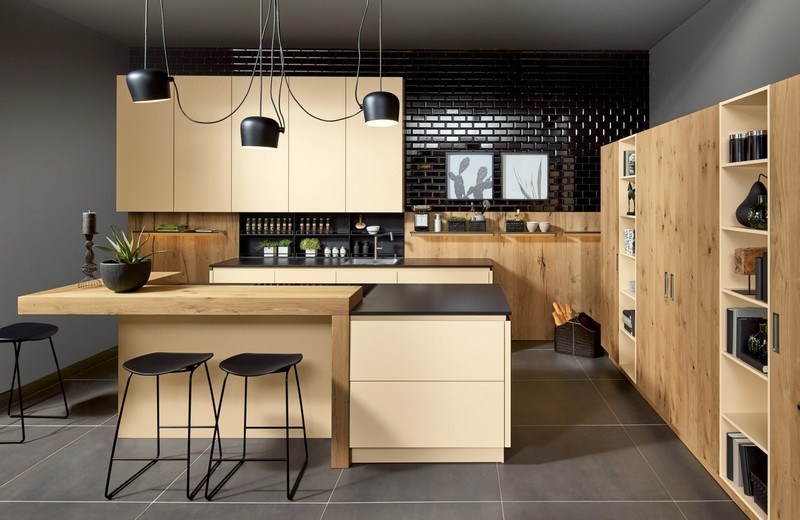 LET'S MAKE THE MAGIC HAPPENStart your project now
Tip 4 – Consider Materials Carefully
The materials you choose for your kitchen will be a big part of what dictates the atmosphere and ambience of the room. You may want to get in touch with the more rural side of Gibraltar, and you can achieve this by using the light tan shades of natural woods such as Oak Marcato. Or perhaps you'd rather double down on a modern feel, with marble or dark stone worktops and units with a Status Grey finish. Consider the theme that you want to convey with the room and the materials and elements that make it up should start to come to you naturally. Materials can also affect functionality, with composite kitchen sinks being a popular choice due to being more scratch-resistant, durable, and easier to clean than traditional sinks. Whatever direction you choose to take, always consider your options carefully. Remember, you can change colours relatively easily, but materials are trickier and more expensive to replace.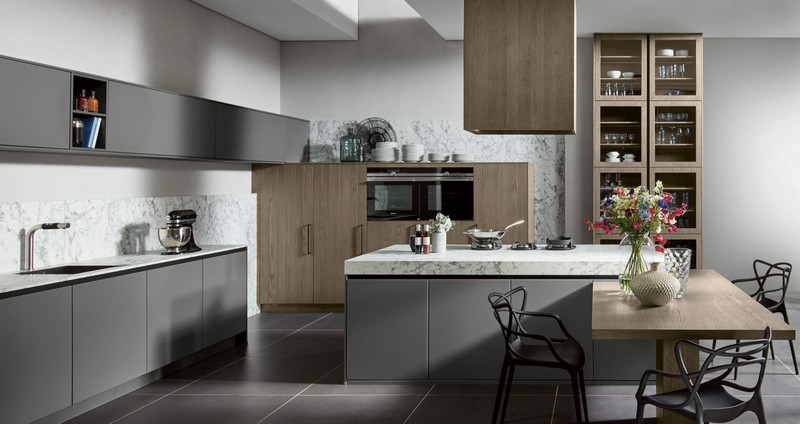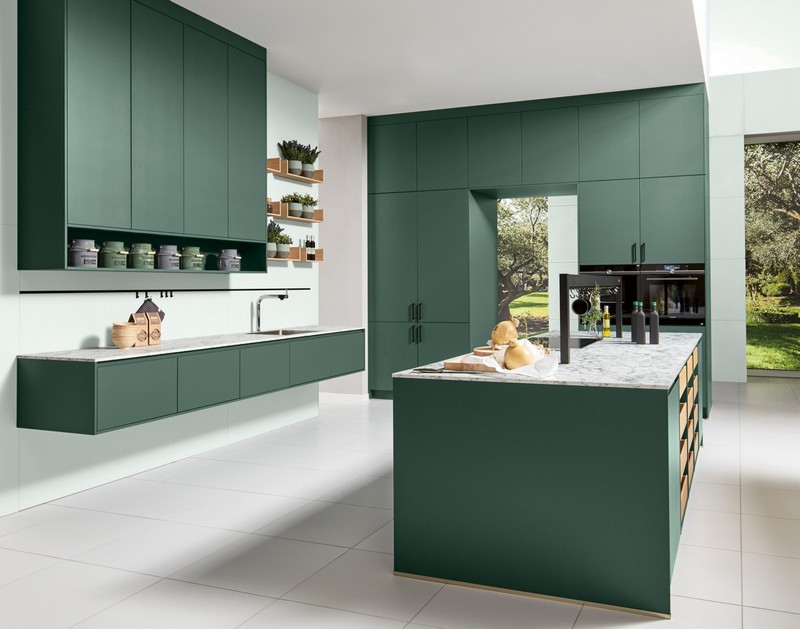 LET'S MAKE THE MAGIC HAPPENStart your project now
Tip 5 – Try Multifunctional Furniture
In Gibraltar, it's important to make good use of the space that you have, and utilizing multifunctional furniture is a great way to do so. Kitchen islands with built-in storage space are a smart and stylish way to make the most of your kitchen. Special shelves can be made to act as raised wine racks, saving you from having to use one on ground level. Large upright units can be used to store washing machines, dryers, and laundry supplies which is a sleek and elegant way to consolidate a household chore and all its moving parts. At Pronorm Kitchens, partners of Itek there are a variety of multifunctional furniture options available that can bring value to your home in terms of both functionality and visual flair.